Book Holiday Events Now for PERKS!
September 01, 2023 until November 15, 2023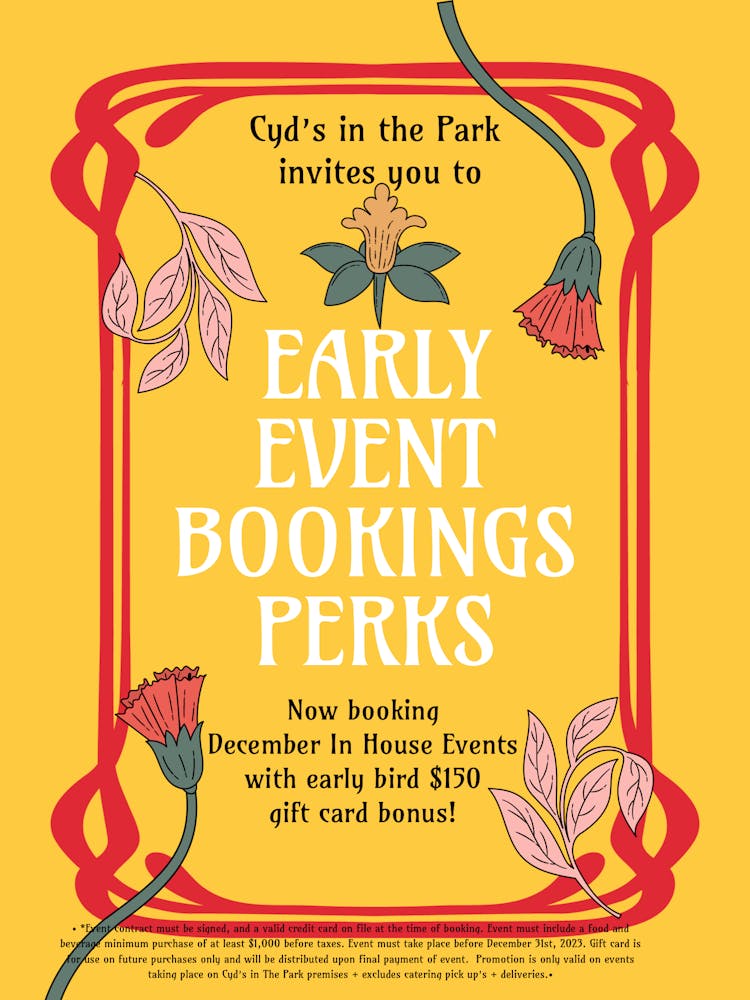 Get Cyd's Perks for Booking EARLY
Receive at $150 cyd's in the park gift card when you book your holiday event before November 1st, 2023.
*Event contract must be signed, and a valid credit card on file at the time of booking. Event must include a food and beverage minimum purchase of at least $1,000 before taxes. Event must take place before December 31st, 2023. Gift card is for use on future purchases only and will be distributed upon final payment of event. Promotion is only valid on events taking place on Cyd's in The Park premises + excludes catering pick up's + deliveries.

Call Laura at 309-685-1100, option 4 to book your event now!